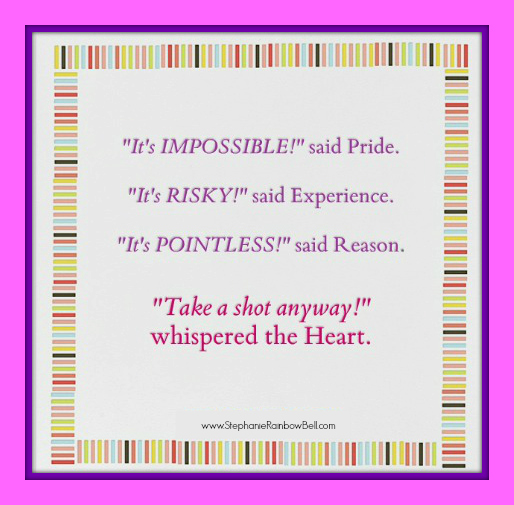 LET'S DO IT!!

Private, Personal 1:1 Coaching Just For You!
If you are really committed AND ready to having a different life, feeling differently about your body, your relationships, your business, then let's be honest . . . you need someone in your corner to help.
That's where I come in.  I'm here to be your Champion!  Yep!  Just like in the old movies . . . I'm here to be at your side, supporting you every step of the way and always rooting for your success!  But I'm also a bit like the Wizard . . . I can see the bigger picture . . . I can see behind the stories . . . I can see YOUR Light even when you only see the darkness.
And . . . since I can see the Light and the Big Picture . . . I can help guide you towards your ideal outcome . . . more accepting of the body you have now for instance.  Or greater clarity about your next steps towards that dream business you've always wanted.  Or more effective communication with your loved ones.
COACHING IS NOT A LUXURY – IT'S ESSENTIAL!
Investing in a Coach may seem like a luxury, but it's essential if you TRULY want to have a peaceful and powerful life.  Your bestie or your life partner can help a bit, but they will always be too personally involved to maintain objectivity . . . and while they (hopefully) love and adore you . . . they may not have the training, the personality, or the ability to call you on your bulls**t when needed, or see how hard you really are trying to change but just keep getting trapped by fears.  They may not have enough tools and resources in their toolkits to get you over the deeply imbedded blocks that have been keeping you from where you want to go.
That's MY job.  And it's my JOY as well as my Calling .  . . I have the gifts and skilles to keep enough perspective to see the light and the humor even in really tough circumstances, and to help you re-align towards your dreams and desires.
HOW COACHING HELPS YOU:
Do you feel lost in a fog and can't see the way to loving yourself, getting your To-Do List DONE, or having joyful and loving relationships?
Let's clear the fog!  I'll guide you to the easiest and clearest pathway to your peace, dignity and joy.  You won't feel as lost anymore after one of our sessions and you will have strategies and tools to help you move forward physically, emotionally and/or spiritually!
Maybe you aren't sure whether to stay in a relationship, or at a job?  Or maybe you want to leave that job and start your dream business, but are overwhelmed with all the choices, options and opinions from friends and family.
I can help!  I'm a clear-minded, intuitive, compassionate objective observer who can be that beacon of light on the stormy night, guiding you safely to your destination.
Is your body (or anything else in your life) making you feel worthless?
Your value as a human being is never in question from the Universe — it's just our egoic minds and sometimes our narrow-minded cultural perspectives that make us feel like something we should scrape off our shoes.  Oftentimes, the thought and habit patterns have been instilled within us since we were wee ones and so we don't even recognize how much they are affecting the quality of our lives.  One of my gifts is helping you identify those thoughts and beliefs that keep you feeling like pond scum and providing you with useful tools for ongoing and lasting change!
And . . . as a (generously) "plus-size" (shall we just take the leap and use the F-A-T word?) woman for most of my nearly six decades of life, I've had the REAL-LIFE experience of overcoming shame, blame and guilt about my size, weight and shape and even wrote a book about it!  I know more than a thing or two about finding peace and confidence with your body, regardless of its current size or shape.
I've learned how to be confident living in a foreign country, traveling internationally, speaking to groups and having those "hard" talks with loved ones and I can help you do the same.
Got the BLAHs?  Not sure WHAT's wrong but know you want something MORE?
We all need help sometimes so that we can see things from a different perspective!  Einstein said "You can't solve a problem at the same level that the problem is created!" . . . your coaching sessions help you get the helicopter perspective (meaning from a distance where you can better see the WHOLE picture)  so you leave your session knowing what's NOW possible for you and giving you a pathway to finally get there!
When we are feeling the Blahs, it's usually because we don't want to admit or don't even realize that we are really AFRAID.  Fear has a massive wardrobe of costumes and thinks every day is Halloween.  Fortunately, I've spent a lot of time in its closet and I know many of the disguiises it wears and more importantly . . . how to keep Fear from scaring away your joy, peace and prosperity.
HERE'S WHAT TO DO NEXT:
STEP 1:  Decide that you want to feel better about yourself and your life NOW!  Enough is enough already and if you want different results, then you have to take different actions. It keeps you straight, it keeps you honest with yourself, it keeps you consciously aware!  THAT's what it takes for change to occur. Being willing to ask for and receive help is a WAY different action than you may have been doing, which can then bring you WAY different results!
STEP 2: Choose the Coaching Session that is the best fit for you from the selection below.
STEP 3:   After your transaction is processed, PLEASE CHECK YOUR INBOX.  The information on scheduling your session will be sent to you in an email.  You may have to check your SPAM folder if you don't receive the email within 8 hours.  After that time,  the tech gremlins may be at play, so just CONTACT ME and we'll get it sorted.
SINGLE SESSION
30 minutes
Laser-focused,
quick and efficient!
A great start!

SINGLE SESSION
60 minutes
Power Hour!
Explore, Resolve,
Reframe!



THE SIX PACK
Six 45 min. Sessions
Ongoing support
to transform intense
or multiple issues!







Hung Up on Pricing? READ THIS…
After your transaction is processed, PLEASE CHECK YOUR INBOX.
STEP 4:  Do the Happy Dance because you know you're doing something FANTASTIC for yourself and you decided to TAKE A SHOT ANYWAY! 🙂  Whoo hooo!!!