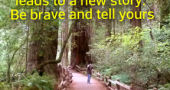 Once upon a time we learned who we are, why we are here and our place in our community through the art of storytelling. Once upon a time everybody had a story and everybody's story was important to the growth, expansion and development of the community in which they lived.Today however our personal knowledge and experience is not as appreciated as it once was and now that we no longer share our … CLICK HERE TO READ MORE . . .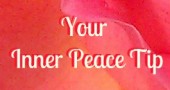 THE GIFT YOU GIVE YOURSELF As inspiration for this article, I pulled a card from my most fave Mythical Goddess oracle deck.  I asked The Universe to guide me to a message that would be most helpful to you and the Priestess of Forgiveness presented herself to us!The author's message on this card says: "The Priestess of Forgiveness comes to you when it is time for you to examine your heart to find where you have been withholding love from yourself … CLICK HERE TO READ MORE . . .

This is a story about Law of Attraction at its finest, Divine Alignment, Divine Right Timing aka Divine Synchronicity and about believing that the Universe is truly working for our Highest Good at all times.I ended last year on a high note when, among other lovely things, I received a completely UNEXPECTED dividend from a VERY long-term investment, and I'm not just talking financial dividend - there was a lot of emotional and spiritual dividends returned here as well.  But, that's a whole 'nother story!   For now, the important part for this story is that it was a stunning confirmation … CLICK HERE TO READ MORE . . .

Want more $$$ in the bank?  OK . . so I know the answer is YES!  (probably more like "Duh?  OF COURSE I DO!!!!) . . . . This isn't a subject I write about very often, but it seems to be "up" this week so here we go. Bear with me here, you're gonna have to do a little self-investigation in order to actually add the cash because it's all really about your money mindset. I'd love to offer you a magic pill, or cash-generation system (perhaps a very "special" printer for the basement [wink-wink]) but I don't have one of those. The 5 Questions What I do have are 5 questions that … CLICK HERE TO READ MORE . . .

I spotted this post by Claire Brummell in her Facebook Group, Feminine1st, of which I'm a member.  I was captivated by her transparent assessment of her reactions to her own physicality on her first experience at a hot springs and I'd love to hear your thoughts in the comments below. So, what was my naked truth? So last week, I Claire Brummell, author of this post, began to share my naked truth…prompted by a trip to the hot springs out here in San Francisco….and today I reveal all (pun intended) about my experience… When I first arrived at the hot springs I was very aware of how … CLICK HERE TO READ MORE . . .