I've created different versions of ABOUT me, depending on what you are in the mood for and/or what you may need for PR.  
You can start here with the SHORT & SWEET version!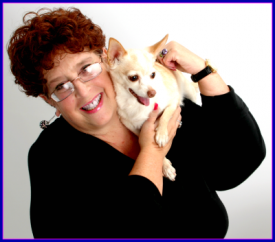 If you feel stressed and depressed about your relationships, career,  your body or your bank balance, it's because you are out of alignment with your Greatness!
Your Greatness is your Inner Light and it's definitely here to SHINE!    But, when you are out of alignment, your conflicting beliefs and values are creating a push-me/pull-you effect leaving you disillusioned, disappointed and downhearted.
A best-selling Author and inspiring Speaker, Stephanie Rainbow Bell, The Re-Alignment Mentor, uses her intuitive knowing, compassion and a giant transformational toolkit to identify your conflicting beliefs and thought patterns. With the utmost sensitivity and a playful sense of humor, Stephanie helps you to stop the struggle and  create and integrate new, empowering beliefs and practices so that you re-connect to your inherent Brilliance,  re-align and shine your Inner Light and manifest your heart's desires.
Stephanie happily lives under the bright lights and sunny skies of Las Vegas, Nevada with the Lovely Lola Rainbow, her well-spoiled and ultra-adored, adopted Chihuahua.