Once upon a time we learned who we are, why we are here and our place in our community through the art of storytelling.
Once upon a time everybody had a story and everybody's story was important to the growth, expansion and development of the community in which they lived.
Today however our personal knowledge and experience is not as appreciated as it once was and now that we no longer share our stories we feel less connected to the world around us and we feel less connected to our own inner power, strength and purpose. For many this leaves a big gap in their lives. I want you to really understand in every fiber of your being just how crucial you are to the world around you.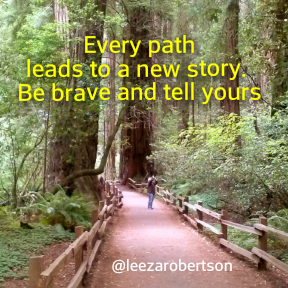 We all come here for reason, we all come here for a purpose, we all come to share our knowledge and expand our communities. And we come to do this by telling our story by sharing our knowledge and by expanding the connectedness in the world around us. This not only fills the gap that most people feel but also helps fill the gaps in those around us. Together we all play a part in finding our place in the divine web.
Your message or story be it personal or business has a place in this world. But more importantly it has a community a tribe if you will that is waiting to hear it, read it and share it. Somewhere in a place you may never know of there are others waiting, no needing what you have to offer. Your message is that important.
It can be all too easy to think that in a world that is nosier then ever that what you have to offer wouldn't even matter at all. But the truth of the matter is the more noise the more need for people to be able to cut through that noise. The art of storytelling is needed more now then ever before.
Right now people are looking for real connections to others. For real solutions to real problems and for inspiration to assist them in achieving something that they feel may be beyond their grasp. If you have ever had a book change your life then you know exactly what I am talking about. That book that moved you was someone elses message or story. The only difference between the person who wrote the book that changed your life and you is that they wrote their story. They committed to their message and they shared it with their tribe.
You can too.
I believe you have something very important to say share and teach.
I believe it is time to bring storytelling back to our community.
Remember your story matters, tell it now.
 Leeza Robertson is a published author with best selling books on Amazon, Kindle and Nook. She also runs programs to assist others in living their dream of becoming a best selling author in under 7days. Find out more at http://LeezaRobertson.com/