This is a story about Law of Attraction at its finest, Divine Alignment, Divine Right Timing aka Divine Synchronicity and about believing that the Universe is truly working for our Highest Good at all times.
I ended last year on a high note when, among other lovely things, I received a completely UNEXPECTED dividend from a VERY long-term investment, and I'm not just talking financial dividend – there was a lot of emotional and spiritual dividends returned here as well.  But, that's a whole 'nother story!   For now, the important part for this story is that it was a stunning confirmation from the Universe to stick to our guns and our intentions and our Polyanna "I Believe In Miracles" attitudes!
A lot of deep and profound shifts have taken place for many of us the last few months, and that includes me.  Part of the change in vibrational energy for me has been an expansion and deepening of my belief in miracles and my belief in MY POWER to manifest them!  A power which we all have by the way!  I am only an example!!!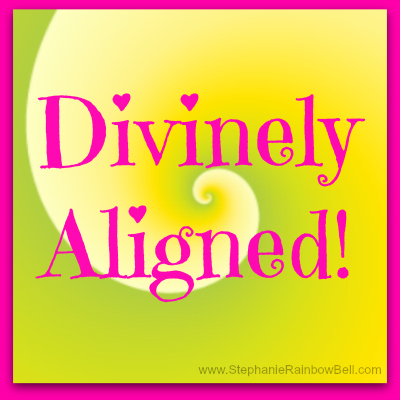 As I mentioned a lot of vibrational shifts have been taking place and for some of us, this new year has brought a desire to change things around our home.  Move furniture, redecorate, declutter, etc.  That vibe started burning a hole up my butt in early December and my unexpected dividend later in the month, made some options available to me that had not been previously possible.  As a result I've been a whirlwind of HGTV activities!
But . . . I believed I was a wee short on people to assist me with projects that needed more than 1 set of hands, like lifting heavy furniture, painting kitchen cabinets, etc.
So I after a bit of feeling sorry for myself, I realized I was going to have to get past my fear of rejection and/or bothering people and start asking for help.  Help from my physical friends and of course also help from my non-physical ones as well!
I asked The Universe to help me.
I put out a call on Facebook for a painter and got some recommendations that I'm interviewing now.
I asked my daughter's boyfriend to help me wall mount a TV and he will be here later this afternoon.
And I figured I could pick up some smallish pieces of new furniture I bought in the back of my Pontiac G6.
Well . . . .
1 piece got in and barely got out alive when I decided to do it all myself!
Now here's where the story gets REALLY REALLY GOOD so read up!
While shopping for new ottoman/coffee table, I fell madly in love with a chest of drawers I did NOT at all need, but decided to splurge on any way.  (I did also find the ottoman I wanted.)  Today I went to pick up Bling Bling, the new home for my bedroom TV.  Since she was about the same size as the nightstand that barely got out of my car alive, I figured I was good for Bling Bling to be chauffeured home in my back seat.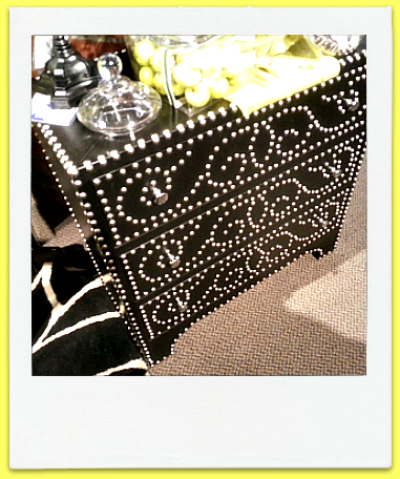 While sitting in the waiting room of the furniture store, a gentleman walked in whom I recognized as one of the partners from my former law firm (back in 2007 when I was still  a legal secretary).  "J" was there returning an item and we exchanged pleasantries and chatted.  The warehouse then said my cabinet was ready to be loaded and I went to my car.
Sadly, a few minutes later, it became apparent Bling Bling was NOT going to fit in my back seat as I had hoped.  But, synchronistically,  "J", who was about to drive off after concluding his return, overheard the conversation.
He asked me where I lived, I told him, and then . . . to my complete surprise and amazement,  he offered to have Bling Bling loaded up in his SUV and bring it to my house!!!!!
HOW EFFING AWESOME!!!!!!!!!!!!
But wait there's more!!!!!
I had figured I would come back on a subsequent trip and get the ottoman another day, but realized with J's SUV, I could probably get both right now!  I asked J if he would mind waiting another few minutes so they could load it up also and he VERY KINDLY agreed to that too!!!!
So let's recap here.
Me, a few days ago, being afraid I wouldn't have the help I needed to complete some of my projects.
Me, sitting in a waiting room at a furniture store, AT THE EXACT SAME TIME, a former co-worker (PARTNER!)  from a job I left  5 years ago, walks in.
Me, shaking my head wondering how Bling Bling was gonna get home when she didn't fit in my car,  but trusting that SOME solution would arise.
And the heavens open up . . . .
And the Magic happens in a way that I couldn't have manipulated or controlled in a thousand years!
J, who just "happens" to be in exactly the right place, at exactly the right time, and is exactly a nice guy . . . synchronistically becomes my delivery angel!
After J drives off, having taken the burden of not only the delivery, but also getting both pieces of furniture out of HIS car into my garage, Me, standing in my garage with tears in my eyes and arms outstretched to the sky, saying to the Universe  . . .
THANK YOU GOD!
The moral of the story is . . . . 
BELIEVE IN MIRACLES! 
Keep your heart, mind and soul ready to receive, and 
Gratefully acknowledge and appreciate EVERY single synchronicity!
May you always be Divinely Aligned!
Namaste.